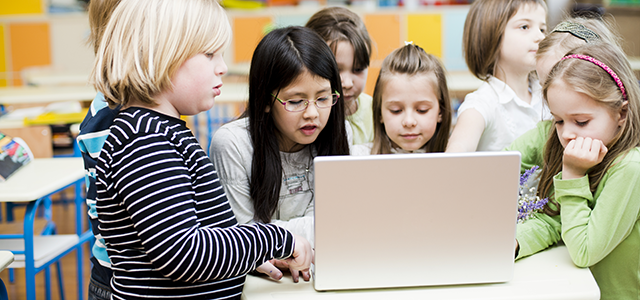 2017 Project Tomorrow:
Trends in digital learning report
Each year Blackboard partners with Project Tomorrow to create our annual Digital Trends Report. It includes groundbreaking survey data from over half a million K-12 students, parents, teachers, librarians, principals, district administrators, communication officers, technology leaders, and community members. This year, find out how K-12 schools and districts are building teachers' capacity and competency to create new learning experiences for students.
Download the report to learn more about 5 key findings around building capacity and competency for personalized learning:
Parents believe effective technology use within the classroom helps kids build college and career readiness.
Motivating teachers to change traditional instructional practices to use technology meaningfully with students is critical.
Blended learning teachers are raising the bar for transforming learning to meet the needs of all students.
Teachers who have experienced digital learning themselves more highly value integrating technology in the classroom and demonstrate greater use with their students.
Planning time, access to technology in the classroom, support, professional development, and consistent, high quality Internet connectivity comprise five essential elements for effective integration of digital content, tools, and resources within the classroom.
"Whole system success requires the commitment that comes from intrinsic motivation and improved technical competencies of groups of educators working together purposefully and relentlessly."
— Michael Fullan, Author, Speaker, Education Consultant