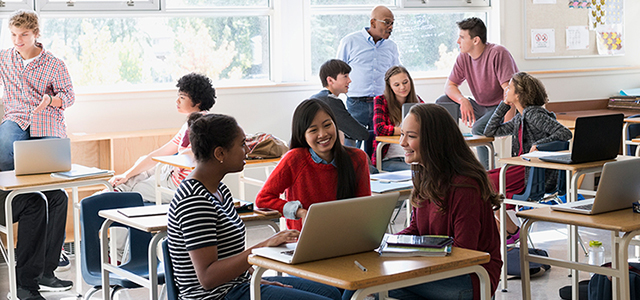 Request a Blackboard Classroom demonstration
Unleash each student's full potential
Simplify digital transformation and inspire student engagement in every classroom with a simple, powerful, and comprehensive digital learning environment, Blackboard Classroom. Erase all barriers to learning by arming students, teachers, district leaders, and parents with everything they need to drive student success. Simple is not enough.
With Blackboard Classroom, teachers can tackle digital transformation challenges & amplify student engagement. Districts can make data-driven decisions to fuel continuous school improvement and student achievement.
Ready to see Blackboard Classroom in action? Share a bit of information about yourself to schedule a live demonstration.