While professionals today require continuous and flexible training to accelerate success, many organizations' learning programs fall short and cost too much.
Avoid this trap by downloading our just-released ebook, "How to Turn Organizational Learning into a Strategic Advantage." You'll find out how to create a learning environment that maximizes results and reduces costs.
You'll learn:
Why it's

critical to leverage online technology

in learning programs
The four steps to creating a

flexible, innovative learning environment

What your

top 5 learning goals

should be
How leading organizations have

dramatically improved training success

If you're ready to move beyond a basic LMS with a

simple assessment
If you're involved in employee training and education, this new ebook is a must-have.
Complete the form on the right to receive your copy.
Four steps to transform organizational learning
Get the ebook to get started and to see how Jiffy Lube, ADP, and others improved learning outcomes
Copyright © 2016. Blackboard Inc. All rights reserved.
By submitting this form you agree to receive emails from Blackboard and can unsubscribe at any time. Privacy Policy.
Blackboard, the Blackboard logo, Blackboard Web Community Manager, Blackboard Mobile Communications App, Blackboard Mass Notifications, Blackboard Social Media Manager, Blackboard Collaborate are trademarks or registered trademarks of Blackboard Inc. or its subsidiaries in the United States and/or other countries. Blackboard products and services may be covered by one or more of the following U.S. Patents: 8,265,968, 7,493,396; 7,558,853; 6,816,878; 8,150,925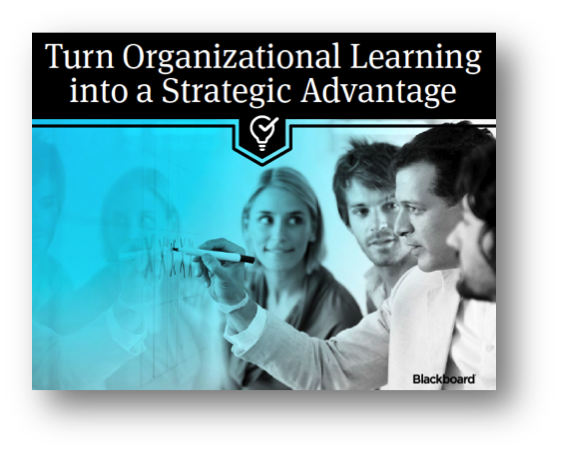 Download your free ebook