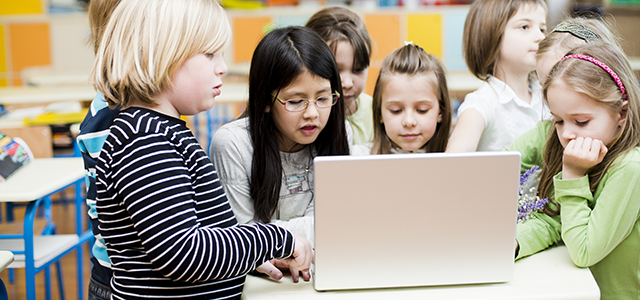 The essential guide to synchronous learning, web conferencing, and real-time collaboration
How to find the right solution for today's evolving classrooms.
More than ever before, students and teachers are turning to digital technology to enhance their learning. Districts increasingly seek tools that enable virtual collaboration to create engaging experiences for all learners—whether for students in the classroom or teachers in professional development courses. But while the demand for synchronous learning platforms is growing, choosing the right one is challenging.
Whether you're considering a synchronous learning platform for the first time, re-evaluating your current approach, or curious about whether this tool is the right choice for K-12 learners, this guide can help.
Ultimately the big question is: Which synchronous learning platform will best support your learners and help your schools reach their goals?
In "The essential guide to synchronous learning, web conferencing, and real-time collaboration," you'll learn:
How to determine what matters most to your district in a synchronous learning solution
How real-time collaboration platforms improve student engagement, with tips from schools already utilizing this tool
How to ensure accessibility for every student, everywhere, every time—from those that are hearing impaired to home-bound
How real-time collaboration platforms prepare students for success and instill a passion for life-long learning